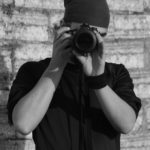 Shiloba Photography is a side project by Felix Cybulla, independent consultant for nature conservation planning and adaptive management. Advising conservation organizations from around the globe to improve their conservation performance, Felix Cybulla is able to travel to some very remote and far off places.
Nature and landscape photography have always been a passion. Combining it with his conservation background results in photography projects, tailor made for clients from the conservation sector.
This site is intended to showcase images from those places and projects. All images are copyright protected, but please feel free to send an email to info@shiloba.de if you want to use an image in a project that you are working on. Non-profit projects are welcome to use images for free, depending on the type of work they are intended for and only after explicit permission by Felix Cybulla.
For those interested in buying a print, please contact info@shiloba.de – All images are available in high definition.
The following countries/regions/protected areas make up this showreel:
Africa:
Kenya (Kakamega National Park, Nakuru National Park, Nairobi National Park)
Zambia (Lower Zambezi National Park)
America (North):
USA (Smokey Mountains, New Orleans)
America (South):
Argentina (Lanín National Park)
Bolivia (Torotoro National Park, Eduardo Abaroa Andean Fauna National Reserve, Uyuni Salt Pan)
Chile (Altos del Lircay National Reserve, Valdivian Coastal Reserve)
Peru (Paracas National Reserve, Ballestas Islands National Reserve)
Asia:
Cambodia (Mondulkiri Protected Forest, Angkor Wat)
Israel (Makhtesh Ramon)
Laos (Mekong River Si Phan Don)
Philippines (Bohol)
Thailand (Mu Ko Chang National Park)
Europe:
Austria (Alps Mountain Range)
Germany (Isle of Vilm, National Park Jasmund)
Spain (Guilleries Massif)
Sweden
Switzerland (Alps Mountain Range)

Transcontinental:
Georgia (Vashlovani Nature Reserve)
Kazakhstan (Katon Karagay National Park/Altai-Sayan Ecoregion)